Description
Reuse more than 50 times
Features / Benefits
These skin firming silicone patches work well even under your eyes
Face lift stripes will smoothen your skin
Feature: Face Care Tool
Material: silicone
Color: transparent
Specification: 16 PCS
Suitable for: can be used for cheeks. mouth corners. corners. etc.
Packing List: 1*forehead sticker.2*neck sticker.2*cheek sticker.2*eye sticker. 1*frown lines sticker. 2*smile sticker. 6*perioral lines stickers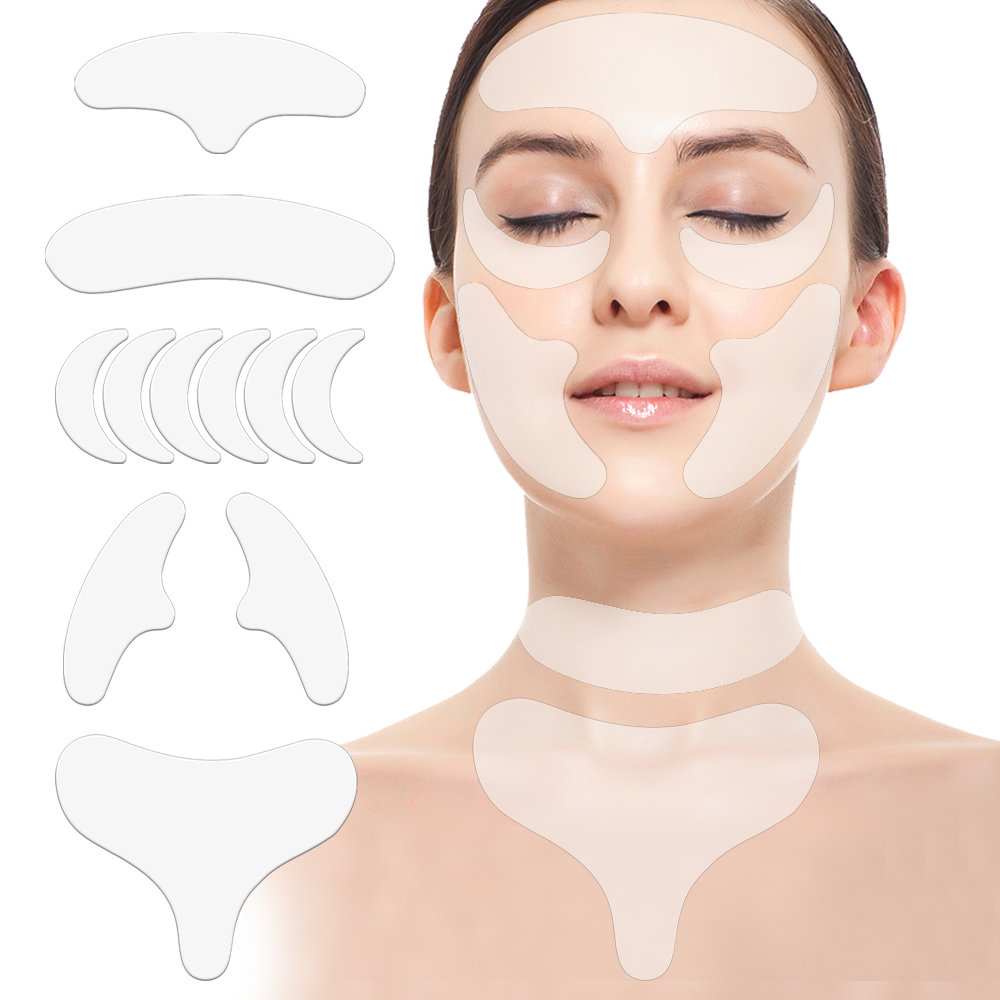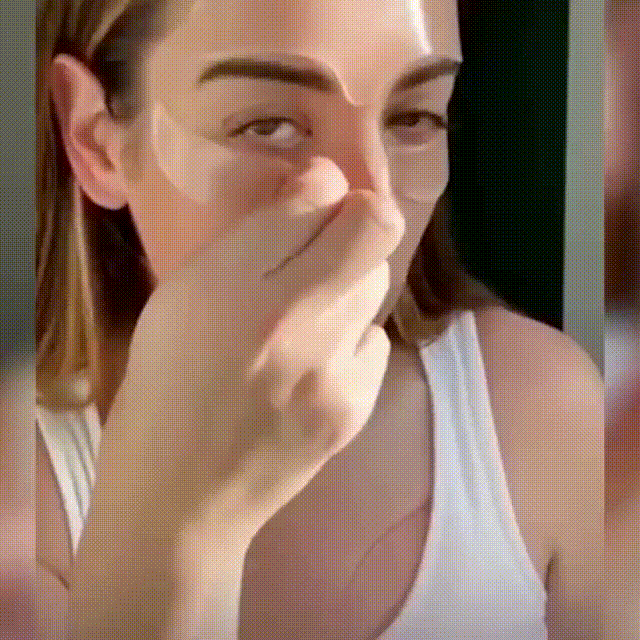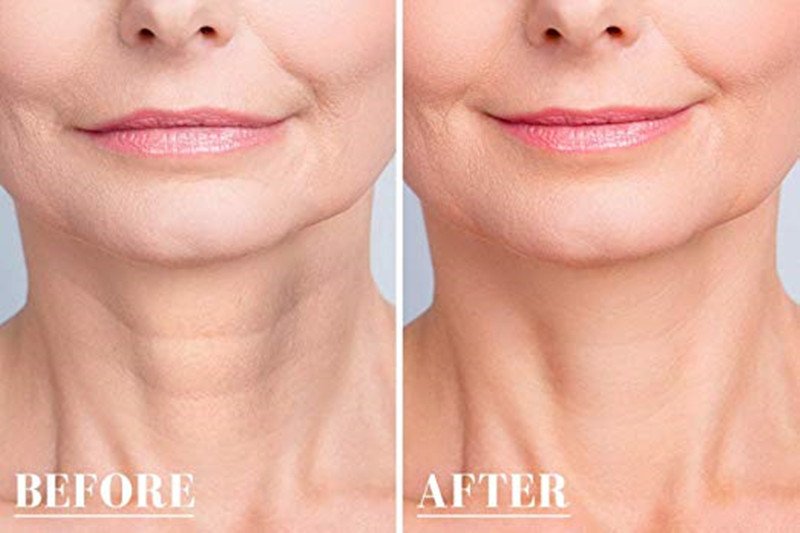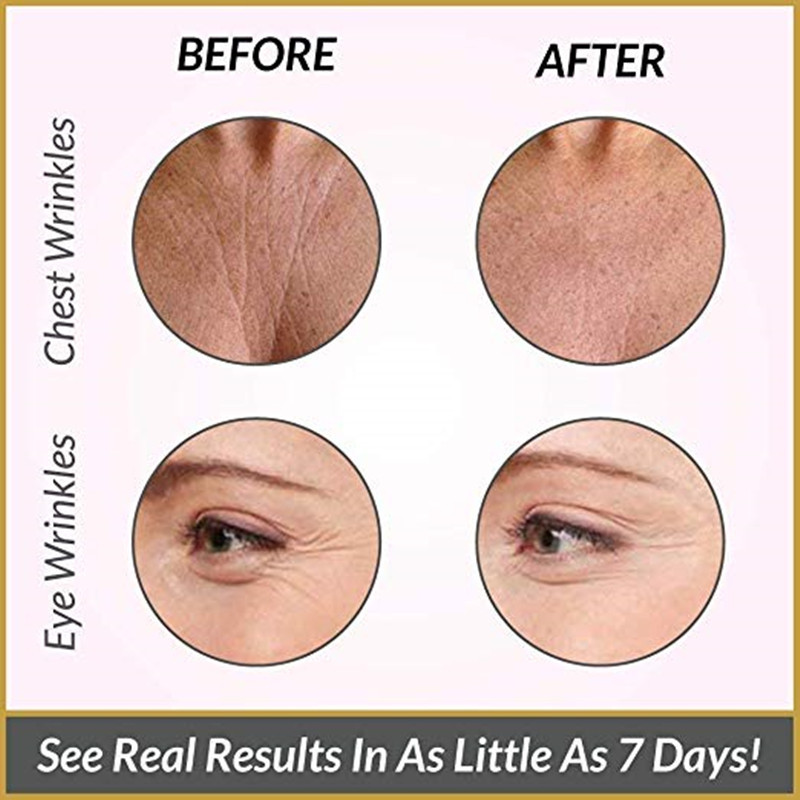 ✔️ SMOOTH SKIN. REJUVENATED AND GLOWING LOOK: use anti wrinkle patches for wrinkle treatment. skin lifting & tightening. These anti-aging pads will smooth wrinkle lines overnight and significantly reduce wrinkles overtime. This set of reusable face pads are designed for forehead. eyes. smile lines and neck.
✔️ NATURAL BEAUTY HIGHLIGHTED = OVERNIGHT RESULTS + LONG-TERM WRINKLE PREVENTION (2 in 1 effect): unlike wrinkle remover strips. face lift stickers and tapes. and lock in your skin's moisture. regulate & boost collagen generation naturally. ATTENTION: Anti Wrinkle Patches reusable patches are big enough to cover wider skin areas. You may also adjust to your sizes and/or cut them into more / smaller patches with scissors.
✔️ PREMIUM ADHESIVE = BEST WRINKLE TREATMENT RESULTS OVERNIGHT: Anti Wrinkle Patches have strong and reliable adhesive (the stronger the adhesive. the smoother your wrinkle lines – especially for overnight results). The premium quality of the adhesive used for any Anti Wrinkle Patches makes it EFFECTIVE. SAFE and COMFORTABLE and DURABLE (economically effective) at the same time.
✔️ ALL YOU DESIRE FOR YOUR NATURAL SKIN CARE: this reusable anti aging face mask is hypoallergenic and non-trans-dermal. easy to apply and wear. soft and comfortable. washable and waterproof. durable (with extra adhesive effect) and reusable.
✔️ HASSLE-FREE. easy to use and store: the set comes with plastic films for easy storage and longer reusage of the pads. as well as in a good quality package (to store the pads in it) with detailed instructions. Please strictly follow our instructions to be able to reuse the pads at their maximum capacity.