Description
Black Diamond 3 colors in 1 Lipstick Explosive angel temptationdiamond full three-color lipstick matte Makeup Waterproof long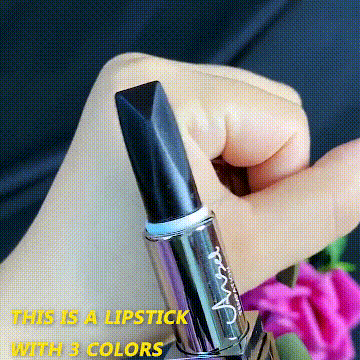 This lipstick is soft. even smooth. It's portable. waterproof.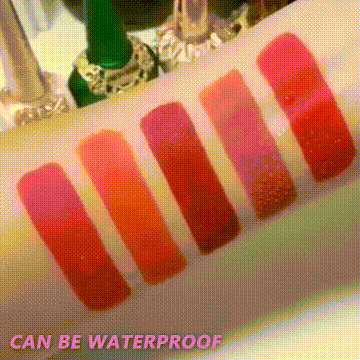 Long period of moisturizing and holding color. Good adhesion. can be maintained for a long time bright colors.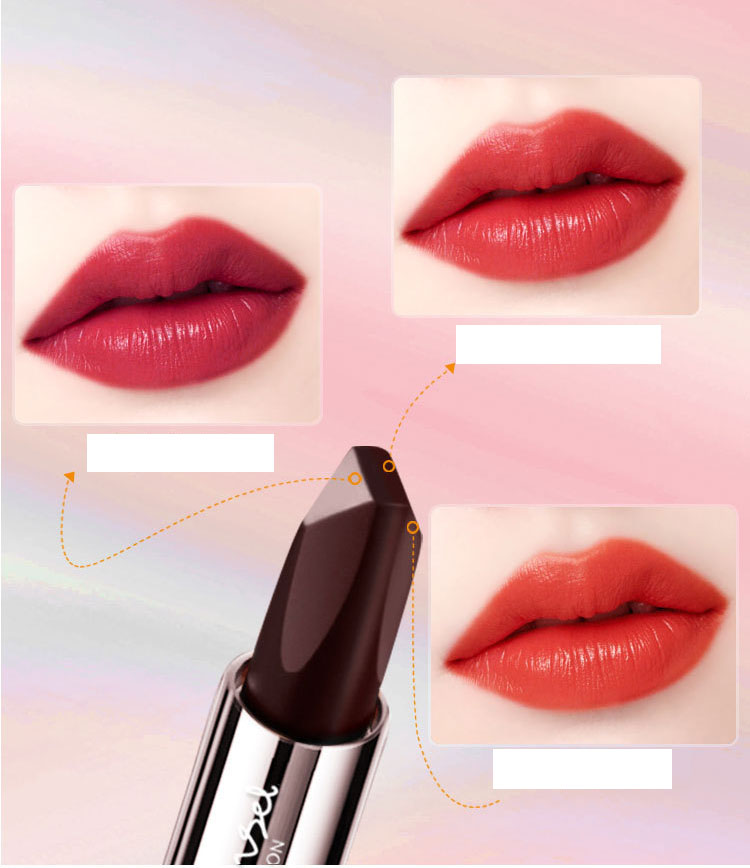 A high concentration of color factor. highlight the three-dimensional lip. Draw the color of lip lines vividly. non-sticky. long lasting color and glossy.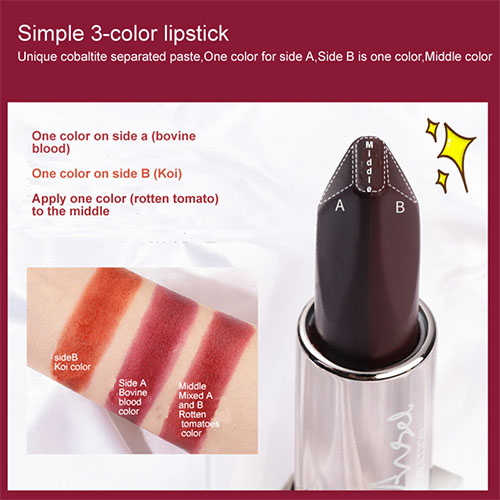 It's applicable for all skin types. also suitable for professional use or home use.